From routine maintenance to general repairs to transmission work and beyond, Second Street Towing and Repair is here to be your full service auto repair shop and towing service in Atlantic, IA. Since 1992 we've offered top-notch workmanship, tenured expertise and friendly services that you can trust when it comes to your vehicle.

Your Complete Team of Mechanics
Your vehicle is made up of numerous systems that all work together to get you from Point A to Point B. When something goes wrong, however, it can affect the entire auto, which means you're left seeking a professional to set things right, to get you back on the road safely. Second Street Towing and Repair is here to be your full and complete auto service provider, tending to any and all automotive needs you might have. Our experienced staff of mechanics and comprehensive shop are equipped to tackle just about any facet of vehicle repair you bring us, from routine maintenance to general repairs, comprehensive transmission work to exhaust and muffler troubles. And, no matter the job, we always deliver the best in quality workmanship and results.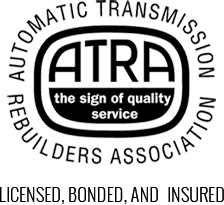 When your vehicle experiences issues, you can also rely on our roadside service in Atlantic, IA to quickly and safely get you and your auto to our shop, where we'll help you get a handle on the situation. No matter what your vehicle needs, know that we'll deliver! Using 20 years of experience and the best name brands in the business, our experts will take a diagnostic approach to delivering solutions that are lasting. We understand that your vehicle is an investment, which means keeping it running to an unparalleled level of reliability and efficiency. Take a look at just a few more reasons our customers tend to be customers for life:
We offer 24/7 emergency towing in Atlantic, Marne, Lorah, Lewis, and Wiota, IA, for your convenience.
We're a family-operated, locally owned tow truck and mechanic.
We specialize in custom and true duel exhaust.
We're members of the Automatic Transmission Rebuilders Association (ATRA).
Our mechanics are totally licensed, bonded and insured for your peace of mind.
---
---
Proudly offering auto repair, and transmission services to the following areas:
Cass County, IA
Adams County, IA
Montgomery, IA
Pottawattamie County, IA
Shelby County, IA
Audubon County, IA
Guthrie County, IA
Adair County, IA
Van Meter, IA
Stuart, IA
Casey, IA
Adair, IA
Walnut, IA
Avoca, IA
Neola, IA
Underwood, IA
Weston, IA
Carson, IA
Griswold, IA
Massena, IA
Fontanelle, IA
Winterset, IA
Martensdale, IA
Schedule Your Appointment
Contact us today for a free initial diagnosis or a free road test analysis, to ensure your vehicle is getting top notch care from experienced professionals!